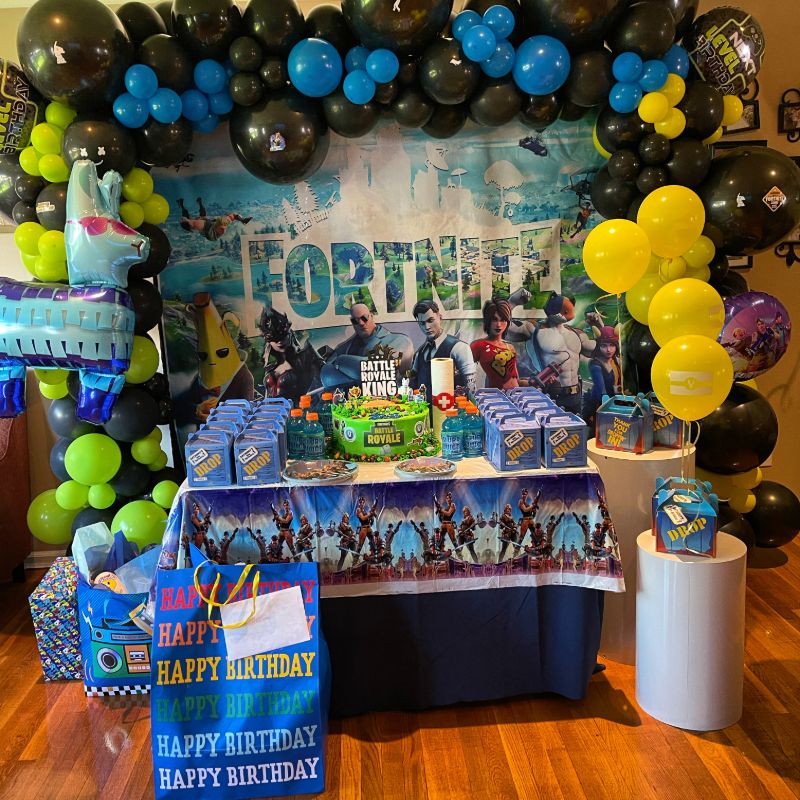 The best in arrangements and decorations are here, made with balloons for every occasion. Set the style for your celebrations by decorating them with balloons, we have a wide variety of shapes, sizes and colors.
Columns:
Classic Columns start at $15 a ft. (standard column is 8ft)
Roman Columns start at $18 a ft.
Event Pole starts at $75.
Balloon Wall starts at $300 for 5X4
Photo Frame starts at $350
Year Backdrop Columns start at $280
Small Marquees start at $95
Yard Art starts at $165 for Single Number or Letter
Organic Digits:
At 5ft tall digits are stuffed with varying sized (2″-8″) balloons.
$195 for the 1st digit
$150 for each sequential digit
Centerpieces start at $29
Arches:
Standard Arch starts at $300
Character Arch starts at $450 over 10ft H
Organic Garlands:
Basic Garland starts at $25 a ft.
using 5″-19″ balloons
Standard Garland starts at $30 a ft.
Deluxe and confetti balloons call for pricing
Standard Delivery Fee: based on distance from North Plainfield
Rental Standard Delivery Fee- includes delivery, setup, and return breakdown with pick up:
$150 Flat Rate (location within 30 miles of store)
Based on side of order, setup logistics, labor and time.
Additional $50 for after Midnight (11:59 PM) and next day before 9am.
–Birthdays and Social Events

–

Baby Showers

–

Weddings and Bridal Showers

–

Anniversaries and Engagements

–

Communions and Christenings 

–

Sweet 16s and Quinces
–Bar and Bat Mitzvahs

–

Graduations, Proms, and School Events
–

Corporate Events

–

Sporting Events

–

Car Dealerships 

–

Fundraisers and Galas

–

Political and Town Events

–

Grand Opening and Ribbon Cutting Ceremonies

–

Nonprofit and Awareness Walks

–

Silent Auctions and Formal Galas

–

Holiday Parties and Many More