Balloon Palace LLC is a premier, full-service decorating company located in North Plainfield, NJ. We service all of New Jersey, New York and Pennsylvania.
We are a Gemar Balloon Distributor in NJ. We offer balloon designs for weddings, birthdays, corporate events, and so much more. We provide exceptional service, with a focus on you: your style, your personality, and your vision of your unique event!
Balloon Palace LLC President & Designer Nita has worked with the balloon decorating industry since 1989 attending her first balloon convention in Denver CO 2014. She also participated in  2016 World Balloon Convention, New Orleans – 2018 World Balloon Convention, San Diego CA- 2019 Float St Louis MO- 2020 Float St Louis, 2022- Float in Chicago, and Baci 2023 in Milan, Italy.
Bringing visions to life and smiles with balloons. Balloon Palace LLC holds a special place in Nita's heart. Balloon art is her passion and seeing her creativity come to life is truly amazing!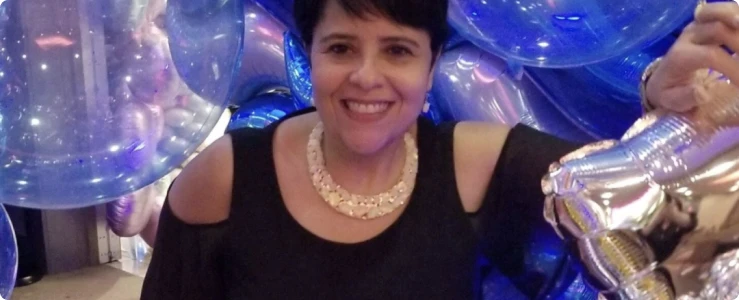 Nita is a certified balloon artist and event planner. She holds the most respected and comprehensive certification program in the balloon industry, called the CBA. The CBA recognizes dedicated individuals who have achieved the highest level of skill and demonstrated their ability in all balloon art.
Nita lives in North Plainfield with her husband and works with area vendors and venues frequently. She is part of The Northern New Jersey QBN Chapter.